Dr. Renata Schneider
Dr.Schneider@TheExoticPetVet.com
I was born and raised in Montreal, Canada. I moved to the South Florida area in 2002 and have been active on the local avian and exotic animal scene ever since. I started Exotic Pet Veterinary Services in 2006 due to the obvious need for a house call service for the very special patients that I had seen during my internship and that came through the doors of the South Florida Wildlife Center.
With two young children that need my constant attention, I made the decision to stop seeing my wonderful clients as of October 1st, 2012. I am still at the South Florida Wildlife Center, but am only treating the wild animals! I continue to consult with Exotic Pet Vet's wonderful Veterinary team, and I still manage the business behind the scenes. Please do not hesitate to contact me via e-mail with any questions or concerns.
Dr. Octavio Romo
I grew up and studied in Mexico City. Since the very beginning of vet school I knew I wanted to work with exotic pets, wildlife and zoo animals and after school I had the opportunity to go through different externships in Mexico City, Baltimore and South Florida, all of which helped me realize that I wasnít wrong about my passion for wildlife and exotic pets. Since 2013 Iíve been working with exotic animals in my country, and this year I finally got my American Veterinary License which allowed me to move to back to South Florida and keep doing the job I love!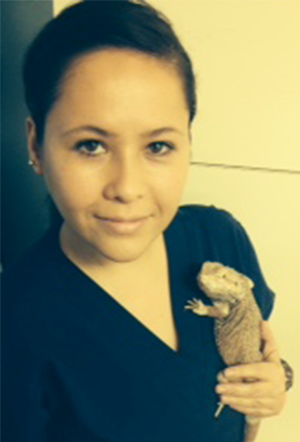 Freda Rubio, Veterinary Technician / Office Manager
Freda Rubio was born in Miami, Florida, but was raised in Mexico City for most of her childhood with a family of animal lovers.

She has been a Veterinary Technician with the South Florida Wildlife Center for over 11yrs. The wildlife hospital often treats a variety of injured or abandoned avian and exotic species. She started as a volunteer and soon after became a member of the medical team.

She has over 2yrs of veterinary technician experience with dog and cat medicine and has been pet sitting for all kinds of exotic and domestic pets for over 7yrs.

Freda has done relief work for Exotic Pet Vet for over 5yrs and is excited to finally become a permanent member of the team.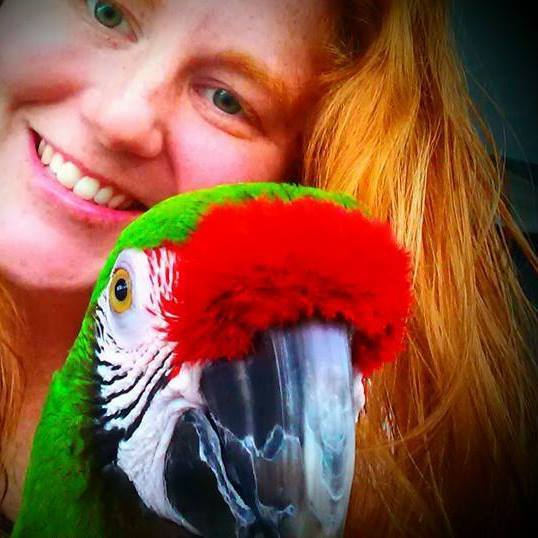 Brandy Bargher, Veterinary Technician
I grew up in the small town of Sidney, NY. Animals, of all species, have always been a passion of mine. I went to Paul Smiths College where I earned a Bachelor of Science degree in Wildlife Management.

I moved to South Florida to pursue my dreams of working with wild animals. I work full time at the South Florida Wildlife Care Center as an animal care technician and love working with a wide variety of wildlife and exotic pets.

Recently I was given the wonderful opportunity to join Exotic Pet Veterinary Services, and I am enjoying the chance to help and treat people's pets.
Did you know? Each day in the US, animal shelters are forced to destroy 30,000 dogs and cats.