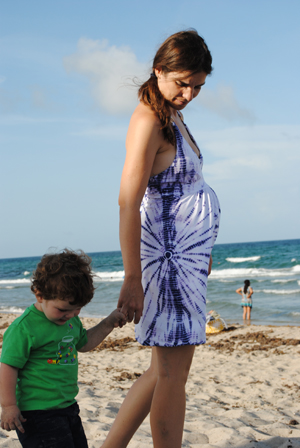 Renata Schneider, DVM:
Dr.Schneider@TheExoticPetVet.com
I was born and raised in Montreal, Canada. I moved to the South Florida area in 2002 and have been active on the local avian and exotic animal scene ever since. I completed an internship with Dr.Susan Kelleher at Broward Avian and Exotic Animal Hospital. I then managed the medical department of the South Florida Wildlife Center for 3 years. I started Exotic Pet Veterinary Services in 2006 due to the obvious need for a house call service for the very special patients that I had seen during my internship and that came through the doors of the South Florida Wildlife Center. Over the past 6 years I have had the pleasure of serving a dedicated clientele in the tri-county area, while working with the South Florida Wildlife Center.
I gave birth to a beautiful baby boy February 1st of 2010 and I am expecting again in November 2012. In order to prepare for my growing family I have made the decision to stop seeing my wonderful clients as of October 1st, 2012. I will be at the South Florida Wildlife Center, but will only be treating the wild animals!
Dr. Barbara Tomaras
Dr. Barbara Tomaras grew up and studied in Portugal. After university, she decided to study abroad to experience clinical work with a variety of different species. This led her to externships in Madrid, Tennessee, and Miami. Growing up she surrounded herself with animals, owned dogs, hamsters, different birds, rabbits and even bred parakeets at a young age. After her adventures, she realized that her passions are with exotic animal work, so she moved to Miami to pursue her career. For the past 4 years, while getting her American Veterinary License, Barbara worked as a veterinary technician with Dr. Don Harris at Avian & Exotic Animal Medical Center and gained a lot of experience with Exotic Animals. She is fluent in Portuguese, Spanish and English. Dr. Barbara loves her job and tries to make sure every client feels special!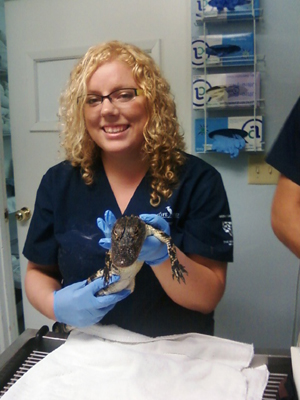 Angelia Bartholomew, CVT:
Angelia Bartholomew, CVT, is a veterinary technician who is focusing her energy in exotic medicine. After working as a technician in a pet emergency hospital, Angelia decided to broaden her horizons to exotic medicine. She completed an A.A.S. degree in Veterinary Technology, and completed an externship at The Wildlife Care Center in Fort Lauderdale. In addition to working at The Exotic Pet Vet, she also works at a local canine/feline emergency hospital overnight. Originally from Hanover, Pennsylvania- she gave up the cold winters for sunshine. Angelia lives in South Beach with her husband, best friend, 2 cats, and 1 dog.
Did you know? 4,000 years ago in Egypt, the penalty for killing a cat was death.